We can advise you on how you can save money on your household energy bills as well as reducing your carbon footprint. This may involve being more energy efficient, generating your own renewable energy, switching to a green tariff or insulating your home to keep the heat in.
Find out more about the grants and schemes available from installers and the government to help fund the installation of energy efficiency measures see the information below or contact us on energysaving@thanet.gov.uk
Scams
Unfortunately, energy scams have become increasingly common, and it is essential to be aware of them to avoid being caught out. Scammers often impersonate legitimate energy/ retrofitting companies and offer deals that appear too good to be true. They may request personal or financial information or even attempt to gain access to your home. To safeguard yourself, always verify the identity of the caller or company before disclosing any information or granting access to your property. If you are uncertain, you can contact your energy supplier directly using the phone number on your bill or their official website or the Thanet District Council's Home Energy Team. Remember that it is better to be cautious than to risk being defrauded, and if something seems suspicious, report it immediately.
Solar Together
Solar Together is a bulk discount scheme that reduces the cost of installing solar electricity panels (PV) and/or battery storage for Thanet residents. It's delivered by Solar Together and is available to all homeowners. The scheme is open now until the 27th May 2023. Thanet District Council has partnered with iChoosr Ltd to bring this scheme to homeowners in Thanet. You can even register to have battery storage added to your existing solar panels. Learn more and register at solartogether.co.uk.
Winter Warmth grant
You can apply for the Winter Warmth grant to provide heating or insulation if someone in your household is over 60 years of age with a long-term health condition. Households with children aged under five can apply under specific circumstances. This grant is subject to repayment conditions if you later sell your property. Find out more at thanet.gov.uk.
Boiler Upgrade scheme
This government scheme opens on 23 May 2022 and is available to domestic and small non-domestic properties in England and Wales.
The government will provide grants to encourage property owners to install low carbon heating systems such as heat pumps, through the Boiler Upgrade Scheme (BUS), helping property owners to overcome the upfront cost of low carbon heating technologies.
You can get:
£5,000 off the cost and installation of an air source heat pump
£5,000 off the cost and installation of a biomass boiler
£6,000 off the cost and installation of a ground source heat pump
For more information please go to the gov.uk website.
Permalink
If you are struggling to afford your energy bills, you may be able to take advantage of certain benefits, grants and financial help offered by the government and energy suppliers.
Winter Fuel Payment
If you were born on or before 5 October 1954, you could be entitled to £100 – £300 to help you pay your heating bills. Winter Fuel payments are usually paid automatically if you are eligible and you get the State Pension or another social security benefit (excluding Housing Benefit, Council Tax Reduction, Child Benefit or Universal Credit). Find how much you can get, and how to claim on gov.uk/winter-fuel-payment.
Winter fuel payment extra – Those who receive the winter fuel payment will also receive an additional £300 this winter.
Cold Weather Payments
Cold Weather Payments are one-off payments to help you pay for extra heating costs when it's very cold. If you are eligible, you will get a payment each time the temperature drops below a specific temperature for a set period of time. You may be eligible if you already get:
Pension Credit
Income Support
Income-based Jobseeker's Allowance
Income-related Employment and Support Allowance
Universal Credit
Find out more on the Government's Cold Weather Payments website.
Warm Home Discount Scheme
Check with your energy supplier to see if they offer the Warm Home Discount – not all suppliers are part of the scheme. You have to apply yourself and you might be able to get £140 off your electricity bill.
In July 2022, this discount will increase to £150. If you're eligible you'll receive a letter in October 2022 from your energy supplier, telling you that you will either receive the rebate automatically and therefore don't need to do anything, or that you may be eligible but need to call a dedicated helpline to provide further evidence of your eligibility.
Support for all homes
A £400 energy grant will be paid to all households with an electricity meter. All homes will get it (but communal bill-payers and park-home owners may miss out). If you pay by direct debit or receive a bill you will get the money credited to your energy accounts. If you are on a prepay key or card, then you will be paid by voucher. The payments will likely be spread out between October 2022 to March 2023.
Low income Energy Bill Support
£650 payment will be made to households on certain means-tested benefits. This will be paid in two lump sums. The first one of £326 will be around Thursday 14 July and will be paid directly into the account you receive your benefits into. The second payment will be in the autumn.
If you are on any of the following benefits, you need to have received a payment on any date between 26 April and 25 May 2022 to qualify:
Child tax credit
Income-based jobseekers allowance
Income-related employment and support allowance
Income support
Universal credit
Working tax credit
Pension credit
This payment is tax-free, will not count towards the benefit cap, and will not have any impact on existing benefits.
Grants to help you pay off energy debts
If you have large arrears on your gas, electricity or water bills, the following energy companies offer grants and schemes to help you to repay your debt.
When you apply, you will have to provide detailed information about your financial situation. It may take some time to complete, and you may need to ask for help in completing the application.
You can ask for help to complete the application from charity Charis Grants, or from an adviser at Citizens Advice or HOPE.
The British Gas Energy Trust Individual and Families Fund
This fund is available to anyone, it offers grants of up to £1,500 to help with energy debt. Eligibility criteria is quite strict, but generally, to access the scheme you need to be spending more than 10% of your income on energy, have less than £1,000 in savings, have energy debts of at least £250 and have already sought advice on money issues from a charity or money advisor. You also can't have received a grant from the British Gas Energy Trust within the last two years.
We would advise speaking to a charity to make an application such as National Energy Action or Citizens Advice.
Priority Services Register
The Priority Services Register is available to residents who meet any of the following criteria:
Receive a pension
Are disabled or chronically sick
have a long-term medical condition
have a hearing or visual impairment or additional communication needs
are in a vulnerable situation.
To be added to the Priority Services Register, contact your energy supplier or network provider. See more information on the sgn.co.uk website.
Energy switching
You may be able to save money on your energy bills by switching supplier. You can use one of the cost comparison websites to check. You may be able to buy your energy as part of a collective group.
If you need further assistance with debt advice, contact:
Permalink
We can offer advice free of charge to all Thanet residents, whether you own your home, or rent from a private landlord through the council or a housing association.
We can:
Give information on local and national schemes to help keep you well and warm at home
Help you find funding for energy saving and heating measures
Support you with energy and other household debts
Give advice on ways to save money
Signpost you to other relevant community services and schemes, and much more
To contact us
To contact us for advice, please complete the form on our website, email us on energysaving@thanet.gov.uk or call 01843 577 400.
Green Doctors
You can contact Green Doctors if you are on a low income and would like help to:
Switching your energy tariff to a better deal
Reduce your energy use at home
Access the Warm Homes Discount or Priority Services Register
Apply for energy or water debt relief
Permalink
A home in good repair, that is safe, warm, and comfortable will improve your health and wellbeing. Cold, damp homes in poor condition can be expensive to heat and can affect your health.
In the UK there are requirements for landlords to keep their rented properties safe and free from health hazards.
Landlords must ensure that all gas and some electrical equipment is installed safely, and maintained. They should also give you an Energy Performance Certificate for your property (exemptions apply). Your rented property should be rated A, B C D or E. Properties with F and G ratings require an exemption from the council.
Do you have housing maintenance problems or concerns?
First contact your landlord or letting agent in writing to let them know about the concerns you have. Keep a record of the dates you first noticed the problems and when you reported them. Your landlord should let you know what they intend to do to address the problems.
If your landlord or letting agent does not make the repairs, you can visit Citizens Advice for guidance on what your options are as a tenant in privately rented accommodation.
You can also contact our Environmental Health team on environmental.health@thanet.gov.uk or Private Sector Housing team on housing.conditions@thanet.gov.uk
Permalink
As a frontline worker, you play an essential role in helping people who can't afford to heat their home.
Around 10% of households in Thanet face fuel poverty with many having to choose between heating and powering their home or spending money on other essential outgoings such as rent and food.
There are three main factors that influence a household's ability to keep warm and power their home:
Rising or high energy prices
Low incomes
Energy inefficient homes
NICE publishes guidelines on excess winter deaths and illness and the health risks associated with living in cold homes.
How can you help?
It is possible to help a household out of fuel poverty.
Ways to do this include:
Providing financial pathways to increased income
Improve the heating and insulation of properties
It is also important to support householders to understand their bills, how to use energy in the home and to have knowledge of the support available.
If you encounter someone who needs help to keep their home warm, contact us using our online referral form.
Training and resources
If you are in a frontline position or represent a community group that works with people who may be vulnerable to fuel poverty, we can provide training to help you to:
identify people who are most vulnerable and recognise signs in the home
identify the health implications of fuel poverty
Improve your understanding of home energy efficiency and money saving improvements
know how to refer clients
If your team would benefit from a visit from our Home Energy Officer, please email us on energysaving@thanet.gov.uk to arrange this.
Permalink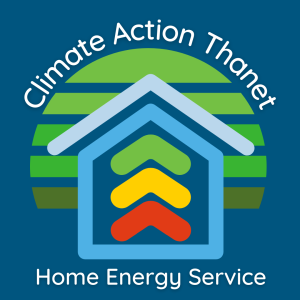 Did you find this page useful?