16 June, 2020
Council publishes Beach Management Plan
Following feedback from residents, the council has developed a Beach Management Plan to help members of the public enjoy the area safely. 
The Plan contains a list of actions in relation to issues identified by local people including antisocial behaviour; irresponsible parking; public toilets; litter; beach huts and beach safety.
The plan is a collaborative effort between the council and its various partners including the RNLI, YourLeisure, Concessions and Kent Police. 
Leader of Thanet District Council, Cllr Rick Everitt, said:
"Following the Government's easing of restrictions, like many coastal resorts, Thanet experienced a large and sudden influx of visitors to its beaches and open spaces. At any other time, the prospect of thousands travelling to our beaches would be something to celebrate but, in the circumstances, it created major logistical problems. Many businesses were not open, the normal preparations for the season had not been put in place and additional measures were needed to manage hygiene and social distancing in our public toilets.
"The council responded quickly with online information campaigns and signage across the coastline reminding people to maintain a safe distance, to use the bins provided and that normal facilities were not in place. There was also a phased reopening of our public toilets, additional bins were provided and cleansing team rotas were extended to provide service levels normally seen in the peak of the summer season.
"Whilst the vast majority of people using our beaches were respectful of the public health guidance and of each other, some were not. Some behaviour has been completely unacceptable and we hope that this Beach Management Plan will go some way to reassure residents and responsible beach users that we will do all we can to ensure people keep our beaches clean and respect our beautiful isle."
Allen Head, RNLI Lifesaving Manager for Thanet, said: "This has been a challenging start to the season on Thanet's beaches because of the unseasonably warm weather and the sudden easing of travel restrictions during the coronavirus pandemic. We've been working closely with Thanet District Council to roll out lifeguard cover as rapidly as possible and will be supporting their Beach Management Plan throughout the next few months to keep local beaches as safe as possible."
The Beach Management Plan can be found at thanet.gov.uk/beach-management-plan-2020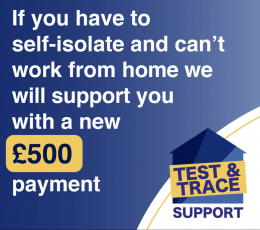 19 October, 2020
A new Test and Trace discretionary funding scheme to support residents in Thanet on low incomes, who don't qualify for the mandatory support payments, is now available.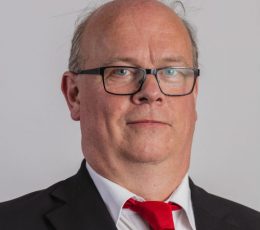 13 October, 2020
"This October council meeting completes one year of the current administration. The circumstances have probably been the most testing that Thanet District Council has faced, with the last seven months dominated by issues arising from the Covid-19 pandemic.