30 January, 2020
Local retailer successfully prosecuted for illegal advertising display
A Thanet retailer responsible for putting up advertisements without permission has been successfully prosecuted.
The case which was heard at Folkestone Magistrates' Court on Monday 13 January, resulted in a fine.
The company formally entered a guilty plea in relation to a single offence, contrary to section 224 (3) of the Town & Country Planning Act 1990 relating to the display of an advert without the necessary consent.
The District Judge ordered the company to pay a £500 fine, costs of £131.25 and a further £50 victim surcharge. The full total is £681.25 and the judge ordered it to be paid in full within 14 days.
In May 2019, the retailer displayed an advertisement on a roundabout which was removed following a request from planning enforcement. Then, in August, further ads were placed at two sites in the district without permission. Despite being given seven days to remove them, when officers visited the sites 12 days later, the ads remained in situ and enforcement action was taken.
The council's planning enforcement officers regularly receive reports of unauthorised advertising, which can include roadside banners, static vans at prominent junctions, large scale hoardings or posters. There are certain advertisements that must have the consent of the local planning authority, known as express consent, whereas other types of advertisements can be displayed without permission and these must comply with particular conditions including size, method of illumination and location or siting. 
Cllr Helen Whitehead, Deputy Leader at Thanet District Council said: "Difficulties with illegal adverts can include obstruction of footpaths or distraction of drivers when road safety is vital. We want to support business owners who want to promote their enterprise but it is essential to use proper channels and not cut corners. Applying for proper consents will save time and money in the long run. We are always available to offer support and advice to help business owners but if this advice is not followed we will take the necessary action to stop this kind of activity."
Pre application advice is available to business owners for a fee. Details can be found on the website.
Anyone who spots an advertisement that they believe is unauthorised they can report it to Thanet District Council Planning Enforcement at planning.enforcement@thanet.gov.uk or via the online reporting form.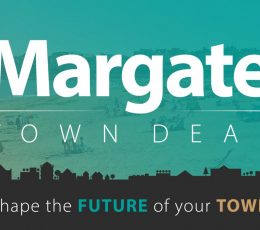 16 September, 2020
Engagement matters Community engagement is at the heart of the Town Deal process. The Government wants to see that the Town Investment Plan has a vision and priorities that have been shaped by both the evidence base and the community.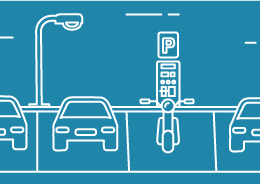 16 September, 2020
30 minutes free parking with the purchase of a valid ticket is currently being provided in Birchington High Street as part of a four week trial.