Thanet's Visitor Information Service has achieved Gold in the 'Visitor Information Service of the Year' category of The Beautiful South Awards for Excellence 2022/23. The awards ceremony was held at The Grand Hotel in Brighton on Tuesday 13 December 2022.
The awards recognise those visitor information providers who offer an exceptional standard of service and guidance. This year, the judges specifically focussed on visitor information services who showed a commitment to promoting accessible, inclusive, ethical, responsible and sustainable tourism; in addition to reassuring visitors regarding COVID-19.
64 tourism businesses were hailed for their achievements at the awards, of which 25 received a Gold Award, 22 a Silver Award and 17 a Bronze Award, across a range of categories. In addition, seven businesses were awarded 'Commended' in recognition of their excellence.
Cllr Reece Pugh, Deputy Leader and Cabinet Member for Economic Development, said: "It is great news that our Visitor Information Service has been recognised for the quality service they deliver. The positive first impression they give to visitors and the support they provide to local tourism businesses is excellent. Proof of this is the online Visitor Ambassador training that they launched earlier this year and the new Green Tourism Toolkit." 
Fran Downton, Chief Executive of Tourism South East, said, "Congratulations to all our winners. It was a real honour to play host to such truly exceptional businesses. The strength of our winners is a testament to the incredible standards and unwavering quality of the South's tourism and hospitality products. I am extremely grateful to the sponsors and the partnership with The Grand in Brighton that make this event extra special. Tourism South East looks forward to celebrating with our winners and working alongside them as they lead the way throughout this coming year."
VisitThanet.co.uk is the official tourism website for Margate, Broadstairs and Ramsgate, offering prospective visitors a one-stop shop for comprehensive information on accommodation, attractions and events throughout the district. 
You can also follow Visit Thanet on Facebook (@VisitThanet), Twitter (@VisitThanet) and Instagram (@visitthanet) to stay up to date on tourism-related news. 
You can find further information on The Beautiful South Awards and the full list of categories and finalists on their website. 
https://www.beautifulsouthawards.co.uk/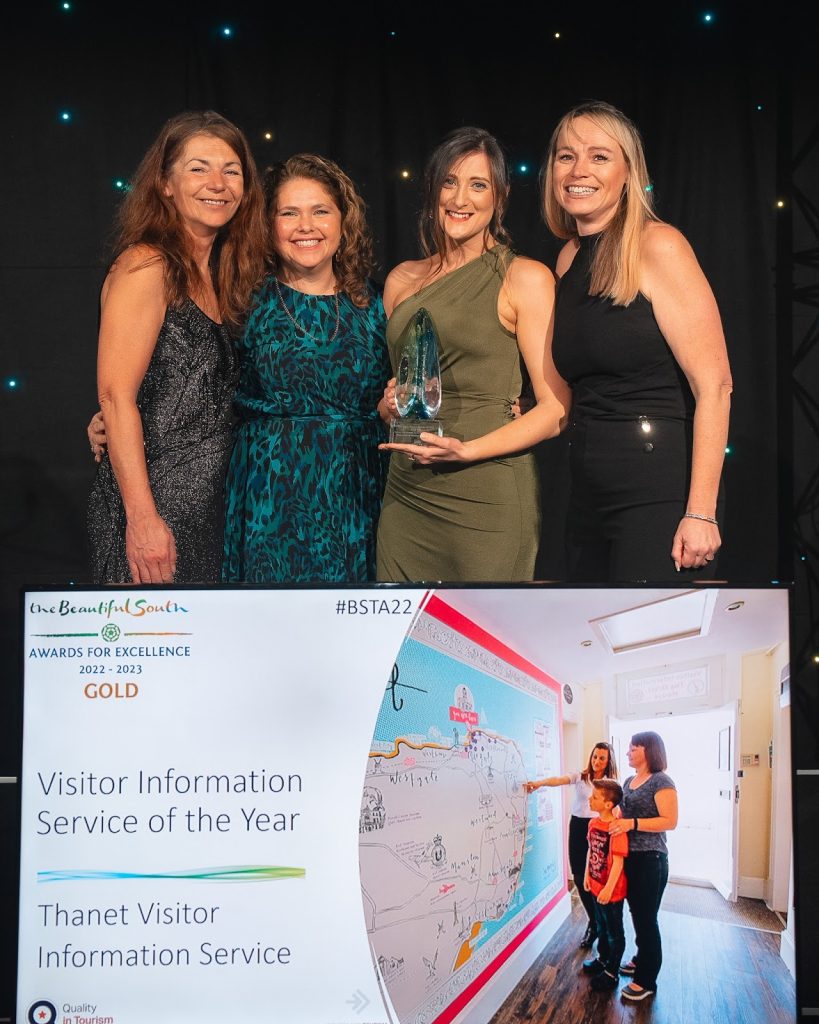 Photo credit: Nick Williams Photography