A message to our residents and the community of Thanet
We are living through unprecedented times and I know that Thanet residents are currently anxious about their own health and that of vulnerable friends and relatives, their livelihood, and what the next few weeks may bring, just like everyone else. 
I want to reassure you that Thanet District Council is working hard behind the scenes to ensure that we are here for you in this emergency. We are working more closely than ever with the county council and national government to face this challenge and keep you all informed, and well. We can only do this by working together.
You all have a part to play too. By keeping yourselves safe, following the latest guidelines on hygiene, and staying at home except in the very specific circumstances set out by the Prime Minister, you're helping to make a huge difference. There are still lots of unknowns and things are changing on a daily basis, but I want to assure you that we'll keep communicating with you and letting you know what we're doing to continue providing the services you need.
We may not be able to predict exactly what will happen or when but the entire staff of Thanet District Council, from the people you see emptying bins to the team that answer the phone or help the homeless, are still working. They'll continue to do so although there are already adjustments to how some services operate. These changes are designed to help protect you as well as our employees.
I can report to you that council staff at all levels are responding magnificently. I also want to pay tribute to the workers in the local NHS and right across the emergency services, those in our supermarkets and other essential shops, delivery drivers and others, all of whose contribution is vital to keeping us safe. They are our friends, families and neighbours, too, and they are standing tall in this crisis.
These are exceptional times and we will only get through them by supporting each other. I'd like to thank each one of you that has identified neighbours who might be in need, made contact with a friend who lives alone or approached a local charity about helping out in some way. Thank you – this is community, and I am proud to be a part of this one.
Here are a few pointers on some of the key issues:
Details of any changes to the services we provide are being added to the website and highlighted on our social media pages. We'll use these spaces to keep you informed and urge you to check them for the most up to date facts.

Many of you will be concerned about rough sleepers and the most vulnerable in our communities at this time. Our rough sleeping service is still providing support and there are facilities in place to accommodate anyone in need.

The elderly and those in need of social care are supported by Kent County Council and details of how they are being helped can be found on the KCC

website

. We have set up a dedicated helpline for the vulnerable who as a result of NHS recommendation can no longer go out to get the essentials they need. It is open 9am-5pm daily – 01843 577 330. General queries should be made via 01843 577000.

We know that many of you want to know how the support from central Government can be accessed and we have links on our website with information for businesses and people in financial need.

While we may not have faced a challenge quite like this before, as councillors and council officers we have dealt with many issues, there are plans in place for extraordinary situations and behind the scenes staff are working hard to ensure services continue.

For your safety and theirs, councillors will not be making home visits over the coming days and weeks, but you can still

contact them

by email and by phone at home. They will help if they can, but realistically many council resources are going to be focused on the coronavirus situation in the short term.
We will continue to provide many services and to act as your link to the organisations that provide many others. As things progress, we'll keep sharing details of what else we're doing to help you and the wider community.
The kindness, patience and understanding that you've shown to our staff and to each other is amazing. There is a vast amount of generosity and community spirit in Thanet and at a time like this it seems boundless.
Please remember, in all of this to take good care of yourselves, ask for help if you need it and keep following the NHS and government guidelines. It is going to be a very difficult period for all of us, but rest assured that your council is determined to do whatever it can towards keeping you safe.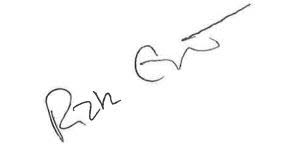 Cllr Rick Everitt
Leader, Thanet District Council