Action Against Litter – Newsletter Issue 7
Thanet has again met the high standard required and has been awarded six Blue Flags and four Seaside Awards.
Blue Flags have been awarded at Minnis Bay; St. Mildred's Bay; Margate Main Sands; Botany Bay; Joss Bay and Stone Bay.
Seaside Awards have been awarded for West Bay, Westbrook Bay, Viking Bay and Ramsgate Main Sands.
With 19 miles of coastline to maintain, this has been a huge achievement. In order to qualify for the awards, a series of stringent criteria must be met and maintained. These include environmental, educational, safety and access-related criteria.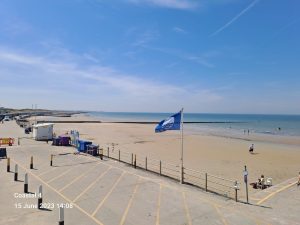 Did you find this page useful?