30 October, 2020
Update on the shortlisted projects for Margate Town Deal
A total of 86 projects were submitted as part of a call out from the Margate Town Deal Board for project proposals that would help grow the economy and productivity in Margate.  
To ensure that the proposals met the Government criteria required for the Town Deal, all bids were subject to a filtering exercise and of those submitted, 38 will now be going through to the next stage of review. 
Cabinet member for Estates and Economic Development, Cllr Ruth Duckworth said:
"It was very encouraging to receive so many proposals as part of our call out for projects for the Margate Town Deal. People were certainly bold with their ambition when considering what Margate's future could hold and I'd like to thank each and every person who took the time to participate in this process.
"The value of all of the projects submitted exceeded the potential £25m investment for Margate, so we knew that sadly it would not be possible for all proposals to progress. 
"Ultimately to achieve the potential funding for Margate, the projects put forward as part of the Investment Plan need to meet the required criteria from Government. They also need to be deliverable and based on evidence from social and economic data and views gathered through community engagement.  
"The 38 projects selected will now progress to the next stage of review for a more detailed assessment. Project sponsors are already meeting with our Town Investment Plan consultancy team to progress this.
"I'd like to thank everyone again for taking the time to contribute and helping us to ensure we secure the best possible outcomes for the town."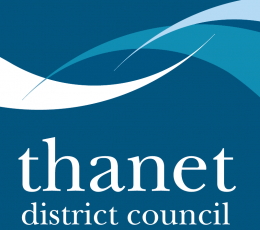 24 November, 2020
Three new COVID-19 Ambassadors are being introduced from today (Tuesday 24 November) to ensure Thanet's businesses follow regulations.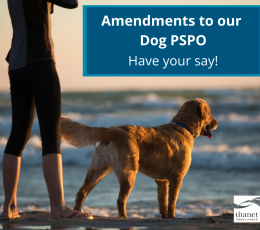 23 November, 2020
Dog Public Spaces Protection Order 2020 amendments In October 2020, Thanet District Council took the decision to extend its existing Public Space Protection Order (PSPO) for dog fouling, exclusion and dog control.