Thanet District Council strongly supports membership of a recognised landlord association. Being a member of a landlord association can help landlords improve their management skills, avoid difficulties relating to criminal and civil law, and run more successful businesses. From the council's viewpoint, good landlords make an invaluable contribution to the area's housing needs, and membership of a recognised landlord association promotes the provision of good quality, safe homes. Landlords are therefore encouraged to explore the benefits of membership.
Whilst the council does not recommend any particular association, it will collaboratively work with any association when there are clear benefits for residents. The landlords associations mentioned below, in alphabetical order, are those known to offer membership to landlords operating in Thanet. Each association has provided the text shown below their name.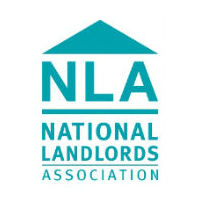 The National Landlords Association (NLA) offers all the support and expert advice you'll need to deal with every aspect of renting your property. Being a member of a landlords association is a must, particularly if you are new to the market and not totally sure of what lies ahead. As well as information and an Adviceline, the NLA also holds meetings across the UK. They offer further development and support for established landlords with larger portfolios. For more information of the benefits of NLA membership go to www.landlords.org.uk . If you choose to join online then use the referral code R16 and they will waive the £14 joining fee for you.
The NLA also offers a free 'Landlord Associate scheme' in partnership with Thanet District Council, which is not readily available on their public website.  As an NLA Landlord Associates you will be entitled to:
Unlimited free downloads of tenancy agreements and a wide range of other essential forms and documents (many of which are editable online) and maintain your own personal tenancy agreement repository online.
Receive invitations and free entry to landlord meetings.
Receive a fortnightly e-newsletter to help you keep pace with developments in the private rented sector.
Access to selected digitised pages from the NLA's member magazine 'UK Landlord'.
Participate in NLA landlord surveys.
Register your landlord accreditation on the National Register of Accredited Landlords, and gain national recognition for your work.
We recommend that all landlords take this opportunity to keep up to date with ever changing rules and regulations, and to use reliable forms and letters, drafted by the industry's largest landlord association.
If you are not already an NLA Member or Landlord Associate of the NLA, to register as a free Landlord Associate, all you need to do is click on the following link and enter your contact details http://tinyurl.com/thanetlandlords
Please note that your details will be available to the NLA and Thanet District Council only, and will not be shared with any third party.
Permalink
The Residential Landlords Association (RLA) represents the interests of landlords in the private rented sector (PRS) across England and Wales. With over 30,000 members, and an additional 20,000 registered guests who engage regularly with the association, the RLA is the leading voice of private landlords.
The RLA provides support and advice to members, and seeks to raise standards in the PRS through our code of conduct, training and accreditation and the provision of guidance and updates on legislation affecting the sector. Many of the RLA's resources are available free to non-member landlords and tenants.
The association campaigns to improve the PRS for both landlords and tenants, engaging with policymakers at all levels of Government, to support our mission of making renting better.
Some of the great resources we can offer to our members include:
The RLA Safe and Secure Home website.
An experienced and dedicated over the phone and online advice team.
A bi-monthly Residential Property Magazine to keep you up to date with all the most recent housing and PRS news.
130 documents and guides including; Fire and Gas Safety Guides, Tenancy Agreements, Tenant Responsibility, and Managing and Ending a Tenancy.
All the breaking PRS news, campaigns, and opinion pieces from politicians and industry experts on the RLA Campaigns and News Centre.
Access to the RLA's expert PRS research through the RLA's Private Renting Evidence, Analysis & Research Lab (PEARL).
National recognised Accreditation Scheme (RLAAS), which offers discounts to many of the countries licensing schemes.
The most recent news, events, and announcements from local authorities direct to you from the council through our Local Authority Network.
Guidance and support in making responses to local and national government consultations.
Discounts to RLA events, training, and conferences.
For more information about the RLA please visit www.rla.org.uk
You can also call us on 0161 962 0010, email info@rla.org.uk or tweet us @RLA_News
Permalink
iHowz Landlords Association are the smaller, friendlier face of trade associations.
Initially formed in 1974 they run as a not for profit association still conforming to the initial reasons for their inaugural meeting:-
to represent landlords views;
help and assist landlords who are not quite sure of correct procedures;
make correct documents available;
negotiate trade discounts;
arrange, and oversee networking opportunities.
As well as helping and assisting landlords; the converse is true, members help and assist the association. They give us the income and support to allow us to represent ALL landlords, regardless of whether they are members or not.
There is more need than ever for landlord associations:-
Government makes more and more legislation: there is a desperate need for landlords to be represented during the drafting of the legislation, then there is the need for a trade association to challenge those parts deemed to be unfair,
to challenge where it is felt the law is being applied inappropriately
and to explain the latest changes to members.
iHowz does all of this.
So the next time you look to get your free advice from the internet, just remember:-
it might be old; inappropriate, or just downright wrong
will the internet have someone with first-hand experience on-hand to explain it directly to you
will the internet get on the train to represent your views?
iHowz does all this, and more.
Where else can you get unlimited advice for the whole year, from experts, for just £75 per year – tax deductible?
Have a look at our web site www.iHowz.uk, or contact us on01732 56 56 01/info@iHowz.uk– we look forward to hear from you.
Permalink