10 April, 2019
Fly-tipper prosecuted after being caught on camera by a member of the public
A Margate resident was found guilty of an historic fly-tipping incident on Tuesday 2 April at Medway Magistrates' Court. He received a 12 month Community Order and was ordered to pay more than £2,700 in costs.
The fly-tipping incident was caught on film by a member of the public who witnessed it taking place. The Thanet District Council Streetscene Enforcement team's investigation led them to the defendant who had fly-tipped in Millmead Road, Margate, opposite where he lived.
The 55 year old male was arrested by Kent Police on Monday 1 April, on the basis that he had previously been summoned and failed to appear before the Magistrate. For breach of bail he received 1.5 days in custody and having already served this, was released.
Having heard the evidence, the Magistrates decided that the defendant was fit to work and ordered that he undertake 200 hours unpaid work in the community. In addition, he was required to pay clean up and enforcement costs of £682.86, legal costs of £2012.50 and a victim surcharge of £85. In total, the defendant has been ordered to pay £2780.36 at a rate of £100 per month. The first payment is due in 14 days from the hearing date.
Gavin Waite, Director of Operational and Commercial Services said: "Information from members of the public can be vital when investigating fly-tips. We are grateful to everyone who informs us of incidents and where possible offers details that can help us to identify those responsible. The very small minority of people who do fly-tip do so at a cost to the entire local community. While it might appear to be a victimless crime the negative impact it has on the environment affects us all."
Thanet District Council's enforcement officers often find that fly-tips found in Thanet are dumped by local people, and frequently in locations very close to their own homes. Prosecutions also occur where a resident has paid someone to take their waste away but the carrier has then fly-tipped it rather than disposing of it legally.
The joint enforcement team fully investigates all sites at which fly-tipping has taken place, prosecuting those who illegally dump waste when possible.
Waste disposal
Residents have a duty of care to ensure they only give their waste to registered waste carriers. This can be checked on the

Environment Agency

website.

Thanet District Council offers its residents a

bulky waste collection

service for a nominal sum.

Kent County Council operates a recycling centre at Manston Road which is open daily.
Reporting fly-tipping
Anyone who witnesses fly-tipping is encouraged to report it online or directly to sse@thanet.gov.uk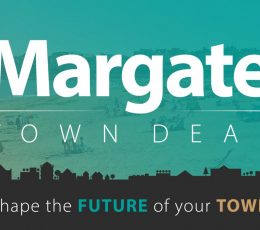 16 September, 2020
Engagement matters Community engagement is at the heart of the Town Deal process. The Government wants to see that the Town Investment Plan has a vision and priorities that have been shaped by both the evidence base and the community.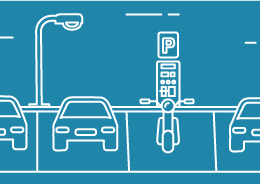 16 September, 2020
30 minutes free parking with the purchase of a valid ticket is currently being provided in Birchington High Street as part of a four week trial.