Thanet Community Safety Partnership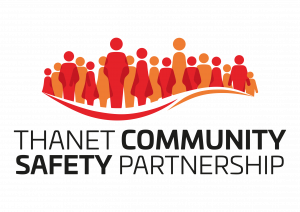 In 1998 it was identified by the then government that in order to effectively tackle crime and disorder agencies needed to work together to tackle identified issues collectively. Community Safety Partnership's (CSP's) formerly Crime and Disorder Reduction Partnerships (CDRP's) were set up to be the conduit between different agencies and organisations both statutory and voluntary.
We produce an annual Community Safety Plan which sets out the themes for the partnership.
For 2021-22, Thanet Community Safety Partnership is proposing to centre our work around the following three themes:
Reducing offending and re-offending
Safeguarding our most vulnerable people 
Improving community confidence and agency collaboration
The themes will have particular areas of focus such as domestic abuse, anti-social behaviour, gangs & exploitation, violent crime, organised crime & counter terrorism which all cut across the themes. The partnership plan aims to be more flexible and responsive to emerging issues using a range of methods to analyse statistics, pick up on real time information and take feedback from residents.
Please browse the information below to find out about the work we do and how you can get involved and have your say in helping to make your community a safer place to live and work.
The partnership delivers Neighbourhood Engagement Meetings (NEM) to identify the issues around crime and anti-social behaviour that matter most to residents in our local communities.
The NEM meeting is attended by police sergeants and PCSOs for that area and district council representatives. Members of the community are free to pose questions or make observations about their area, even down to street level.
The district is divided into North, East, South and West geographical areas – with those living in more rural areas attending whichever location is closest and most relevant to them.
Due to the current coronavirus (COVID-19) pandemic, all neighbourhood engagement meetings are being held virtually. To access our most recent virtual NEMs, please go to our Facebook page @ThanetCommunitySafetyPartnership, or via the link below for your area:
We hope to hold meetings in person again soon, so please check this page and our social media pages for updates.
Permalink
TCSP works with the below agencies as well as many others on a regular basis. For more information, or to contact an agency, use the links below or use the telephone numbers provided.
Our main statutory partners are:
We also work closely with:
Permalink
We are always interested in speaking to community groups delivering projects relevant to community safety and can potentially assist in financially contributing.
We also work with a large number of public and private sector partners as well as voluntary and community groups to collectively implement and deliver initiatives that will help all areas of Thanet become a safe place to live, work and visit.
If you are part of a community organisation and are inrterested in discussing how we can potentially support your project:
Contact Thanet District Council's Community Safety Team email: Community.safety@thanet.gov.uk
Permalink
Did you find this page useful?