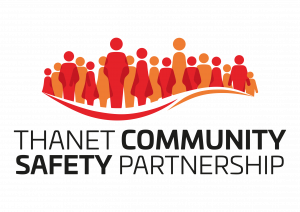 In 1998 it was identified by the then government that in order to effectively tackle crime and disorder agencies needed to work together to tackle identified issues collectively. Community Safety Partnership's (CSP's) formerly Crime and Disorder Reduction Partnerships (CDRP's) were set up to be the conduit between different agencies and organisations both statutory and voluntary.
We produce a Community Safety Plan which sets out the themes for the partnership.
For Thanet Community Safety Partnership is proposing to centre our work around the following three themes:
People
Place
Reducing Serious Violence
The themes will have particular areas of focus such as domestic abuse, anti-social behaviour, gangs & exploitation, violent crime, organised crime & counter terrorism which all cut across the themes. The partnership plan aims to be more flexible and responsive to emerging issues using a range of methods to analyse statistics, pick up on real time information and take feedback from residents.
Please browse the information below to find out about the work we do and how you can get involved and have your say in helping to make your community a safer place to live and work.