Action Against Litter – Newsletter Issue 1
Poster competition results
Back in December 2020, hundreds of entries were received from the ten local schools that entered our Streetscene Superhero Competition. The children have shown a fantastic level of environmental awareness through their drawings. The standard of artwork was incredible, so it was very difficult to pick the winners.
Cllr Steve Albon, Cabinet Member for Operational Services, had the tricky job of judging for us – he chose two winners in the end. A huge congratulations to Phoebe, age 10, from Garlinge Primary School and Olivia, age 9, from St Joseph's Catholic School.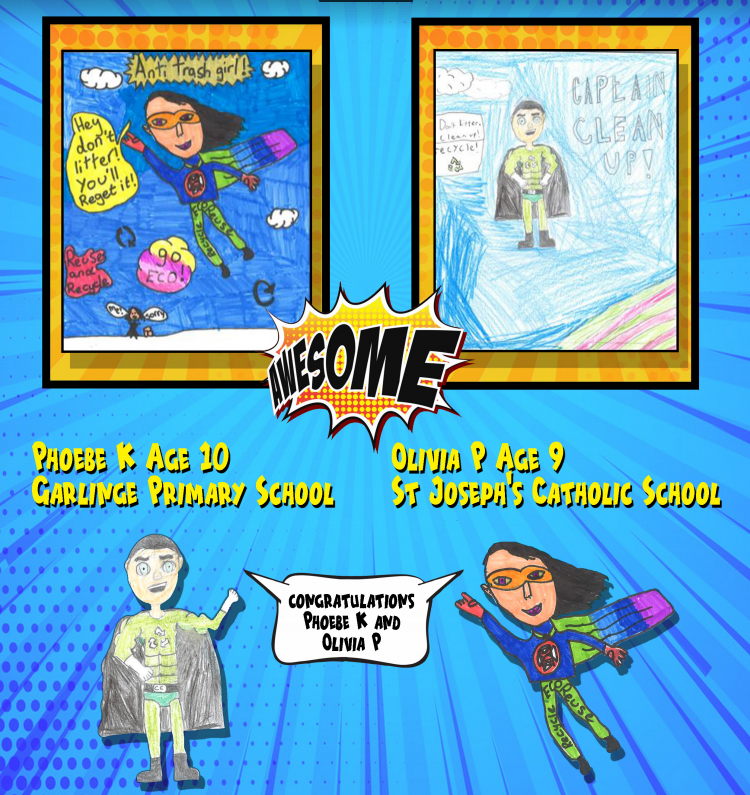 We'd also like to thank everyone else who entered from the following schools:
Charles Dickens

St Georges 

St Joseph's Catholic – Silver Award

Cliftonville Primary

Callis Grange – Green Flag

Priory Primary

Garlinge Primary

Palm bay – Green Flag

Haddon Dene

St Anthony's – Silver Award
View our latest comic competition here.
Did you find this page useful?