Action Against Litter – Newsletter Issue 1
What's been happenining….
School visits (when they were allowed!)
In September 2020, Palm Bay Primary School in Margate booked a visit from our Education Officer and SSE Education team.
Around 240 children were given a short presentation about littering and the damaging effects it has on animals, humans and the environment. Each child engaged in a quick and fun litter pick, "helping to keep their own school clean and tidy". We had a great time working with the children. The School has invited us back, and after the success of this visit we cannot wait to see them all again soon.
Photographs showing us getting ready for the Palm Bay Pupils. We have to say they were absolutely fantastic and knew lots about our environment and wildlife.
Litter picking
Praise and thanks to Mr Manclark and his two daughters from Palm Bay; Ramsgate Litter Forum, Rise Up Clean Up Margate (RUCU!) and all the many individuals and groups in Thanet for organising and partaking in so many litter picks in 2020. We appreciate all the work the community put into making our environment safe and clean for all. Keep up the good work!
Great British Spring Clean
Keep Britain Tidy has released 2021 dates for the 'Great British Spring Clean' starting on 28 May and running until 13 June. Please put the dates in your diaries and let us know if you need any help and support.
Litter Bag Stations
Look out for these fabulous new litter bag stations along Margate seafront. Rise Up Clean Up! collaborated with Thanet District Council to bring these to the beach, so that we can all do our bit and put litter in the bin.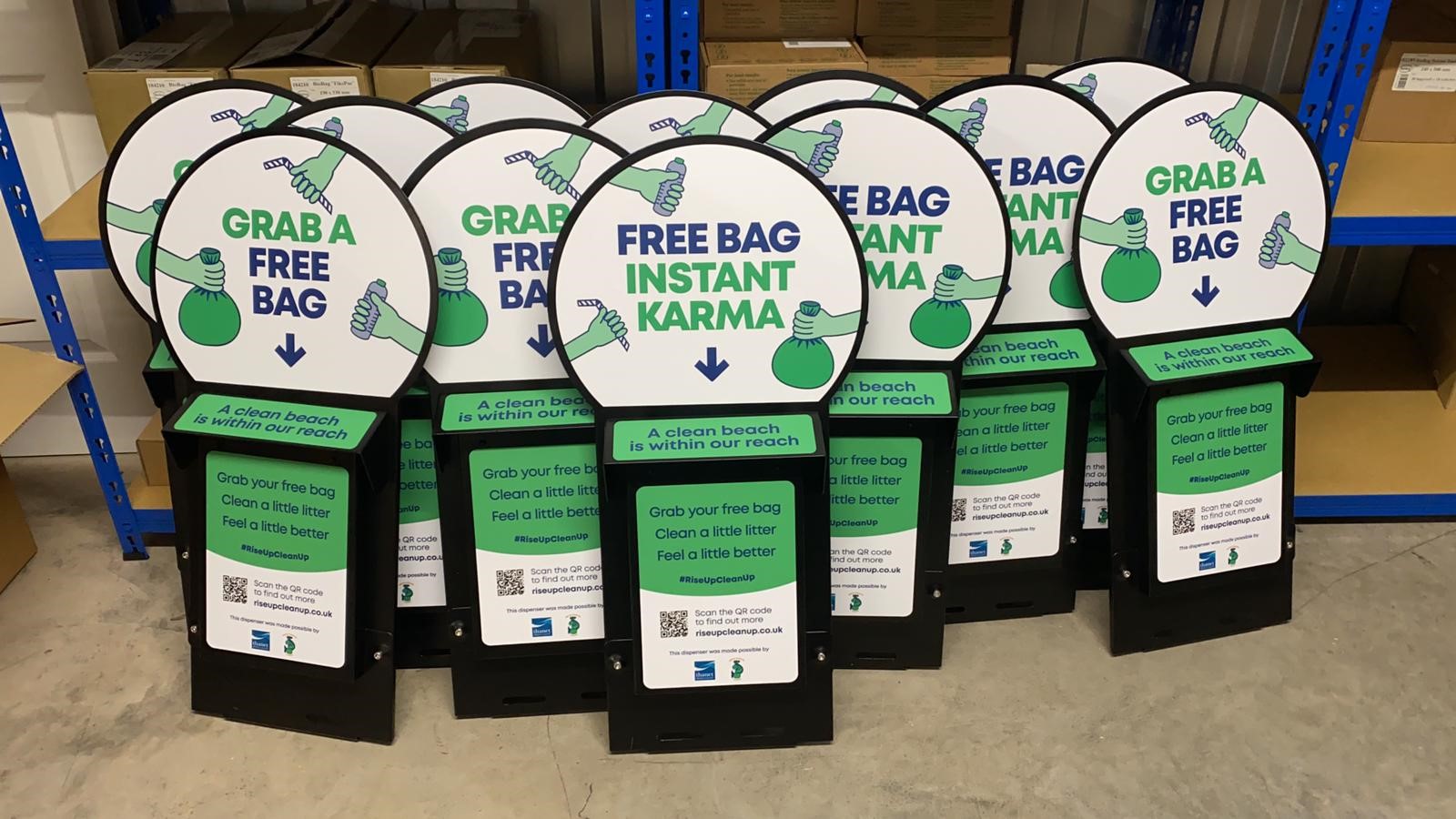 Did you find this page useful?