The Fund requires each Town to have a Town Deal Board that is made up of representatives from the community, local government, businesses, core services and the third sector. The Board will work with a range of people and organisations to develop a vision for the future of Margate and deliver against a Town Investment Plan which is a strategy for delivering positive change. This strategy is based on data and evidence and, just as important, the priorities of the local community.
The members of the Margate Town Deal Board are:
Brian Horton, Chair of Margate Town Deal Board
Richard Ash, Margate Town Team
South East Local Enterprise Partnership
Sam Causer, Studio Sam Causer
Lesley Game, Kent County Council
Colin Carmichael, Thanet District Council
Eddie Kemsley, Dreamland – also Chair of the People's Panel
Cllr Ruth Duckworth, Thanet District Council
MP Sir Roger Gale
Tom Marchant, Kent County Council
Clarrie Wallis, Turner Contemporary
The role of the Town Deal Board is to:
Uphold the Seven Principles of Public Life (the Nolan Principles)
Develop and agree an evidence-based Town Investment Plan
Establish a clear programme of interventions
Embed arrangements in local plans (where appropriate) and undertaking Environmental Impact Assessments and fulfilling duties on public authorities under the Equalities Act, in particular,
and the public sector equality duty
Coordinate resources and engage stakeholders
Ensure communities' voices are involved in shaping design and decision making at each phase of development
Ensure diversity in its engagement with local communities and businesses
Help develop detailed business cases
Oversee each step of agreeing a Town Deal, and overseeing compliance with the Heads of Terms Agreement with government
| | | |
| --- | --- | --- |
| Date of Meeting | Agenda | Minutes |
| 28 September 2023 | | |
| 22 June 2023 | | |
| 16 March 2023 | | |
| 19 January 2023 | | |
You can view the previous years agendas and minutes in our document library.
Permalink
Board Member
Registered Interests
Brian Horton
Non Financial

Director at Horton Strategic working as a housing and regeneration consultant with clients and associates that have previously or currently been active in Thanet: http://hortonstrategic.com/
Retained Strategic Housing Advisor to the South East Local Enterprise Partnership (SELEP).
Advisory roles currently on the following:

Opus Works – Land, Planning and Housing Development Consultancy
Jamie Copland – Planning applications – The Royal, Ramsgate/Bed
Centre/Lobster – Belgrave Road, Margate
Riverside Housing – Planning Application – Westwood Village

Owns a residential property in Birchington.

Planning Application

Director at Horton Strategic working as a housing and regeneration consultant, having provided advice on planning applications in Thanet.

Colin Carmichael
Financial Interest

Interim Chief Executive of Thanet District Council

Non Financial

Colin is currently a Trustee of The Marlowe Theatre Trust and Canterbury Festival Trust. He is also a Member of the Council of the University of Kent.

Cllr Lesley Game
None
Sir Roger Gale
None
Clarrie Wallis
Financial Interest

Turner Contemporary is a charity and has received funding/support from TDC. The gallery is located on land that was originally owned by TDC. The Rendezvous site was gifted to KCC.

Non Financial

Turner Contemporary is a charity and has been a significant driver in the social and economic regeneration of Margate and East Kent. The gallery works closely with TDC and with Visit Thanet.
Turner Contemporary have recently established a Community Rail Partnership for Thanet in partnership with Southeastern and Thanet District Council. Turner Contemporary is the lead partner.

Planning Application

Turner Contemporary is making a planning application to site a temporary artwork in Ramsgate.

Eddie Kemsley
Financial Interest

Consequential to potential submissions; Operators of Dreamland Margate, Sands Heritage Ltd manages several properties in Margate under the ownership of affiliated Margate Estates Ltd. These properties are associated with and used for commercial use by Dreamland. Sands Heritage Limited own the Cinema Building which is a Project featured in the Town Investment Plan.

Non Financial

Dreamland hosts and works with many strands of the local community, ranging through youth, LGBT+ and environmental organisations. Dreamland also works extremely closely with local and national tourist and travel organisations.

Eddie Kemsley is the Chair of the Margate Town Deal, People's Panel.

Richard Ash
Financial Interest

Property Owner Margate Town Team

Non Financial

Cllr Ruth Duckworth
None
Tom Marchant
None
Permalink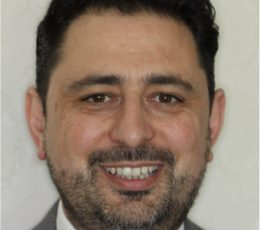 Brian has over 30 years of professional experience in the Housing and Development sector and is a Fellow of the Chartered Institute of Housing.
Brian is the Director at Horton Strategic a housing, development and regeneration consultancy working independently and collaboratively to provide specialist strategic advice to clients in the public, private and third sector.
Brian is a Board Member at Gravesend Churches Housing Association and ABC Property Limited, Co-opted Member Kent Housing Group Executive Board and recently stood down as a Board Member at West Kent Housing.
Prior to setting up Horton Strategic, Brian worked as Strategic Housing Advisor to Kent County Council, Chief Executive of Swale Housing Association and as Executive Director Kent for AmicusHorizon (now Optivo). He previously held positions at Thanet District Council, English Churches Housing Group (now Riverside), the Corporation of London and Wandsworth Borough Council.
As Strategic Housing Advisor at SELEP Brian works to promote the delivery of housing and encourage good growth. In this role, he works in partnership with central government and Homes England to accelerate housing delivery and regeneration across the South East.
Brian is increasingly working with colleagues in the housebuilding industry and is an enthusiastic advocate for the business needs of the development sector with a particular focus on our small and medium-sized enterprises.
Permalink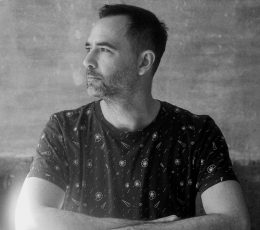 Sam Causer is Director of architecture practice Studio Sam Causer Ltd, based in Margate since 2010, specialising in research and adaptation of complex, sensitive buildings and sites. Sam is an RIBA accredited Conservation Architect, a Board Member of Open School East, a non-executive Director of Architects for Social Housing, a former tutor at Cambridge University and the Kent School of Architecture, and a former Senior Lecturer in Architecture at De Montfort University. In 2016 he co-founded Margate Coastal Park Promotion Group, a not-for-profit organisation whose aim is to celebrate and conserve the coastal landscape and heritage of Margate.
Permalink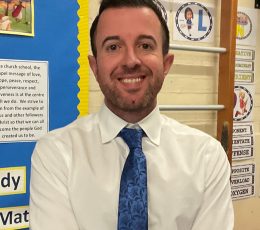 A Chartered Town Planner by trade who has spent the majority of his career in the public sector, Tom is the Head of Strategic Development and Place at Kent County Council. Having worked for the County Council for almost a decade, Tom now leads a newly created Group of seven strategic and frontline services with a particular focus on delivering the role of the Authority in achieving Kent's housing and economic growth ambitions, working closely with existing and emerging locality partners and partnerships to create distinctive, diverse and vibrant places across the county.
Permalink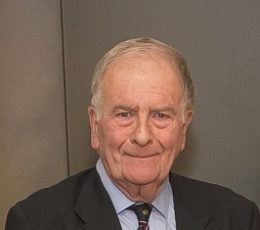 Roger Gale was born in 1943 and educated at Southbourne Preparatory School, Hardye's School, Dorchester and the Guildhall School of Music & Drama. He is married to Suzy and has three children and five grandchildren. He is a former producer and director of Current Affairs programmes for the BBC, editor of Thames Television's Teenage Unit, and a freelance radio journalist. He has business experience both in the film industry and in market research.
He contested Birmingham Northfield at a by-election in 1982 and was then elected as the Member of Parliament for North Thanet at the General Election in June 1983, and was re-elected in 1987, 1992, 1997, 2001, 2005., 2010, 2015 ,2017.and 2019.
He has been a member many Parliamentary delegations and has served as an International Election Observer in Outer Mongolia, South Africa., Mozambique, Ghana and in The Gambia, Kenya & Macedonia, Armenia, Georgia, Tunisia, Eastern Ukraine and Crimea , He first served on the Parliamentary Assembly of the Council of Europe between 1987 and 1989 , was re-appointed in 2010 and now leads the United Kingdom delegation .
He has specialised knowledge of political broadcasting, media matters, press and PR., animal welfare, defence and criminal justice issues. During his 37 years as a Member of Parliament he has been appointed as a member of a wide range of bill committees..
Roger is a Fellow of the Industry & Parliament Trust, the Parliament & Armed Forces Fellowship and was the first Member of Parliament to participate in the Police Service Parliamentary Scheme with the Metropolitan Police (1995/6). He undertook a Police Post Graduate attachment. He has served as a Special Constable with the British Transport Police and as a PPS to the Minister of State for the Armed Forces between 1992 and 1995. From 2001-2003 he was a Vice Chairman of the Conservative Party.
Roger is President of the Conservative Animal Welfare Foundation. He is an Honorary Member of the British Veterinary Association and an honorary life member of The League Against Cruel Sports. He also holds honorary offices within a number of voluntary groups in his constituency, including St John Ambulance, 1st Margate (St John's) Scout Troop and the Herne Bay Air Cadets. He is Chairman of the Try Angle Awards Foundation and is a past-Chairman and trustee of SPANA.
He is the longest-serving member of the Speaker's Panel of Chairmen in which capacity he has also acted as Chairman of Ways and Means (Deputy Speaker of The House of Commons). Since his appointment to the Panel in 1997 he has chaired more than 100 major pieces of legislation through their stages in the Standing Committee and Committee of the Whole House.
Roger is currently the Leader of the United Kingdom Delegation to the Parliamentary Assembly of the Council of Europe and, following the suspension of the President in June 2017, presided until the election of a new President in October. He remains the Senior Vice-President and as such is a member of the Assembly`s Bureau, Standing, Monitoring and Rules Committees.
Roger takes an ongoing and active interest in the very many voluntary and charitable organisations working locally in East Kent. He also keeps in regular touch with members of his local business community in N. Thanet while continuing daily to deal with constituency casework and with the many and varied needs of his North Thanet constituency.
Roger's wife, Suzy, who is his full-time Parliamentary Office Director, is President of the East Kent Unit for Breast Screening, Patron of the local Cats Protection branch and former patron of the East.Kent Animal Centre. She is a former member of the Council of Management of the Strode Park Foundation for the Disabled. She took over from Roger as Co-Chairman of Conservative Animal Welfare and is the Founder and Secretary of Animals Worldwide. She has enjoyed more than thirty years of experience as a magistrate, specialising in Family Court work.
Roger was re-elected to serve as the Member of Parliament for the North Thanet constituency in December 2019.
Permalink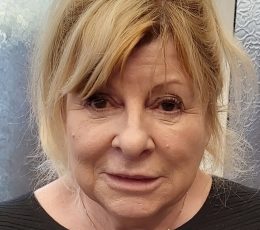 Lesley Game has been a KCC County Councillor since 2017, representing Cliftonville, Kingsgate and Beacon Road. She is currently the Chairman of Kent County Council, Chair of Thanet Local Children's Partnership, Chair of Kent and Medway Military Partnership, a Trustee of Kent Foundation and a Kent Ambassador.
In addition to these roles Lesley is also a member of the Corporate Parenting Committee and the Cabinet Advisory Group.
Lesley is passionate about the future of Margate and is looking forward to making her contribution as a member of the Margate Town Deal Board.
Permalink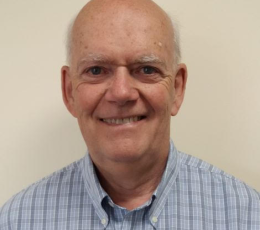 Colin was born in Hampstead, north London, and spent a lot of his early local government career working for his 'home' council, the London Borough of Camden. He has always enjoyed working in the general locality where he lives.
In 1996 Colin became Chief Executive at Canterbury City Council. In that capacity he was very involved with the Council's projects for regenerating Canterbury, Whitstable and Herne Bay. He also worked with neighbouring Councils including Thanet, on the broader growth of East Kent. He left Canterbury in March 2022. When the opportunity to become the Interim Chief Executive at Thanet arose soon after, it seemed natural to take that on. The issues – and opportunities – facing Thanet are very similar to those in Canterbury.
Permalink
Eddie has spent her whole career in the hospitality and leisure industry, including attractions, bars, restaurants, late night, cultural destinations and accommodation. Consequently, she has a wealth of experience which includes Dreamland Margate, The Hop Farm and the Aspinall Foundation. Some of Eddie's key achievements during her career include launching the new 'resort' master plan at Port Lympne, which won numerous national awards; launching the 'passport' scheme at both zoos that drove a 34% uplift in gate revenues; launching the 'free to enter' model at Hop farm transforming the business model completely; and adding high profile events to Hop Farm calendar resulting in doubling visitor numbers. Despite enormous challenges, Eddie re-opened Dreamland generating over £12m worth of media coverage on its opening day. Eddie also opened a Christmas experience in Margate (which everyone said wouldn't work at the British seaside!) welcoming 100,000 people over 20 days trading.
Eddie was CEO of Dreamland Margate from 2014 to 2017, before moving on to serve as CEO of popular London attraction, Kidzania at Westfield London. She returned to Margate in 2019 and is Chief Executive Officer of Dreamland and the wider group estate.
Permalink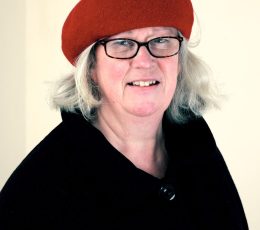 I decided to become a Councillor because I think it is one of the best ways of contributing to the community and improving things. I sit on the General Purposes Committee, as well as the Standards and Governance & Audit committees. I sat on the Millmead Children's Centre board for 4 years. I think that investing in children is one of the most important things we can do. If we can give a child a sense of being part of society, it will stand them, and society, in good stead for years to come.
I have had many jobs in both the public and private sector, which has given me a broad understanding of the things that affect people. I am passionate about injustice, and will always be a voice for fairer systems, so that everyone can feel that they have something to contribute to society as well as mutually benefitting from it.
As a Cabinet member, some of the things I am responsible for include Regeneration and Tourism. Tourists want similar things to residents in terms of clean streets and interesting things to do.
I work for the charitable wing of a Supermarket chain which involves liaising with and supporting local charities.
Permalink
Richard has lived and worked in Thanet all his life. In 1990 he began working with the Old Town Action Group and then the Margate Town Partnership. He became involved in the Mary Portas funding application for Margate High Street and became chairman of Margate Town Team having secured funding from the Government for the High Street. As a farmer, Richard is passionate about the countryside and the environment.
Permalink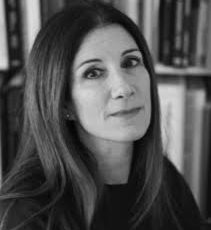 In January 2022 Clarrie Wallis took up the position of Director of Turner Contemporary. Prior to this Wallis was Tate's Senior Curator of Contemporary Art.
At Tate, she was responsible for leading on the strategic development, implementation, and communication of Tate's vision for contemporary British Art. During her tenure at Tate, Wallis has curated many landmark exhibitions including Mark Leckey O' Magic Power of Bleakness (2019), Mona Hatoum (2016) and Richard Long: Heaven & Earth (2009). She was lead curator for Steve McQueen: Year 3 (2019) which saw the development of an artwork that was the most ambitious citizenship portrait ever undertaken in Britain, drawing in 76,000 7-8 year olds, their schools and families in exploring their connection to each other and to London.
In addition to her work on exhibitions, Wallis played a key role in the growth of Tate's collection, helping develop the museum's holdings of modern and contemporary art. She is also the author of monographs on Rose Wylie, Richard Deacon, Patrick Caulfield and a Richard Long Reader.
Permalink