24 June, 2019
Council launches new ticketless parking pilot
Thanet District Council is piloting a new ticketless digital parking system in the Trinity Square Car Park in Margate, which will be going live on Monday 24 June 2019.
The ticketless system will read people's registration number, via new Automatic Number Plate Recognition (ANPR) cameras at the entrance and exit of the car park, allowing users to only pay for the amount of time that they are parked for rather than tickets being set by the hour. There are new touchscreen machines that offer car park users the convenience of paying by card or apple / android pay as well as cash. The system also allows contactless payment at the exit barrier. If you are a regular user of the car park, you can register online for an account.
Cllr Bob Bayford, Leader of Thanet District Council, said: "Ticketless parking has been used across the country for years but this will be the first in Thanet. We know parking matters to both residents and visitors. In July 2018, car park users across the district told us they wanted a more streamlined and convenient service. The ANPR system being piloted uses the latest technology and will offer exactly that.
"Benefits include paying at the end of your stay; paying only for the time you've used; the ability to pay by card; plus the option to set up automatic payments if you are a regular user of the car park. Monitoring Trinity Square throughout the pilot will help us review the success of the scheme and establish the potential for any future roll out to further car parks."
Blue Badge holders will continue to be able to park for free but must register their vehicle(s) by completing an online form  or by calling 01843 577000. They should continue to display a valid blue badge in their vehicle.
Medical centre users have been fully considered in the planning of this pilot and there will be a 10 minute 'grace' period where users will not be charged. This will allow people to pop in and collect prescriptions or medication. There are signs around The Limes reminding patients about this 10 minutes free parking. In addition, council officers have spent the last few weeks at the medical centre speaking to people and notifying regular car park users including Blue Badge holders and local taxi firms about the changes.
The pilot will be reviewed after a six month period and there are no plans to extend the system to any other car parks in the district before the end of this pilot.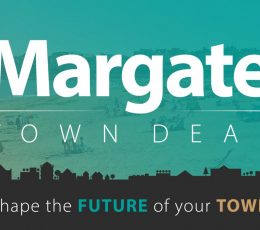 16 September, 2020
Engagement matters Community engagement is at the heart of the Town Deal process. The Government wants to see that the Town Investment Plan has a vision and priorities that have been shaped by both the evidence base and the community.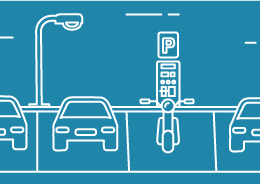 16 September, 2020
30 minutes free parking with the purchase of a valid ticket is currently being provided in Birchington High Street as part of a four week trial.