25 September, 2020
Extended: opportunity to comment on feasibility study for Ramsgate Port and Harbour
The opportunity for interested members of the public to comment on the feasibility study for Ramsgate Port and Harbour has been extended to Friday 18 December 2020.
The study which was initially published in January 2020 examines the feasibility of a range of options for the Port & Harbour.
In light of the cancellation of two public drop-in sessions originally timetabled in March and April and the ongoing COVID-19 restrictions on gatherings and events, the window for comment is being extended from Friday 2 October to Friday 18 December 2020 at 5pm.
Leader of Thanet District Council, Cllr Rick Everitt said: "Providing an opportunity for the public to access and provide comment on the study is an important part of the process to consider options for the future of the port and harbour at Ramsgate.
"We recognise that the port isn't a familiar space for many people and our planned drop in sessions were intended to go some way towards showing people the entire area and adding context and scale to the information in the study. To try and facilitate this a visual overview of the site will be added to the website ahead of the closing date for comments.
"I would encourage everyone who hasn't yet done so, to read the report and complete the online form. We are extending the opportunity again because of the unprecedented circumstances, and that is right, but we are also keen to progress matters as soon as practical for the benefit of all concerned."
The full study and link to the online comment form can be found at: thanet.gov.uk/feasibility-study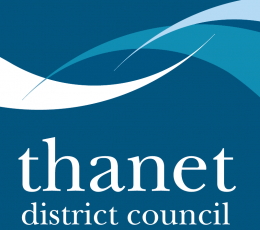 27 October, 2020
New COVID-19 Street Wardens have been introduced in Thanet's high streets and town centres this week (Monday 26 October). The COVID-19 Street Wardens will help to support a safe trading environment for local businesses and customers in the district.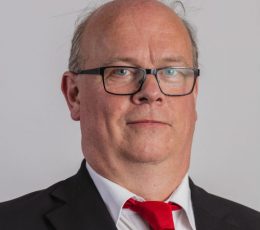 26 October, 2020
Cllr Rick Everitt, Leader of Thanet District Council has written to Cllr Roger Gough, the Leader of Kent County Council on the matter of children in Thanet who receive free school meals: