2 April, 2019
New plaques to help visitors discover the hidden histories of Thanet
Local residents and visitors to Thanet can now make their own digital discoveries of the area's rich history and heritage, thanks to Thanet District Council's Coastal Tourism and Development Team.
Ten new eye-catching interpretation plaques have been installed across the District at key locations.  Unlike traditional boards which provide images and text, the new plaques tease the reader with a hint of information and then by entering a short code into a mobile device, the stories come alive through video, audio and imagery.
Each plaque reveals intriguing stories about Thanet, helping to showcase important heritage that is not immediately obvious, such as Joss Bay's smuggling history or the significance of Pugin's Grange. There are also suggestions for connected sites to visit, to encourage users to discover more of the area.
The plaques tell the stories of, and are situated at:
St. Mildred's Bay, Westgate

Nayland Rock Shelter, Margate

Turner's Margate

Margate Lido

Joss Bay

Dickens' Broadstairs

Italianate Glasshouse

Pugin's Grange

Viking Ship 'Hugin'

Minster Abbey
Gavin Waite, Director of Operational and Commercial Services, at Thanet District Council, said: "These new plaques are a great addition to the area.  Each of the sites have been chosen because of their significant story, whether that be about our local heritage or coastal environment, or in most cases, both.  The beauty of this information being available in a digital format is that additional secrets or stories can be quickly and easily added for the enjoyment of visitors and residents alike.
"The development of the plaques would not have been possible without the help and assistance of the town councils and local groups and societies, who have provided valuable stories and photographs. "
The new plaques form part of the Coastal Community Funded, 'Discover Thanet Coast's Project'.
Further information on the new digital interpretation plaques can be found at www.visitthanet.co.uk/digitaldiscovery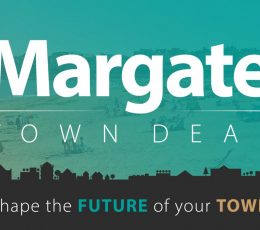 16 September, 2020
Engagement matters Community engagement is at the heart of the Town Deal process. The Government wants to see that the Town Investment Plan has a vision and priorities that have been shaped by both the evidence base and the community.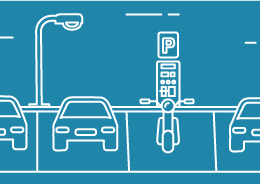 16 September, 2020
30 minutes free parking with the purchase of a valid ticket is currently being provided in Birchington High Street as part of a four week trial.