24 April, 2020
Cabinet formally adopts the Thanet Destination Management Framework
Cabinet formally adopted a Destination Management Framework at the meeting held on Thursday (23 April), which sets out shared key priorities for strengthening and growing the Thanet visitor economy for the next five years.
The Framework focuses on the things that will make the biggest difference to growing Thanet's visitor economy and making it more sustainable. It builds on the success achieved through the first Destination Management Plan, which was developed in 2012/13.  
Whilst the Framework was prepared prior to the current COVID-19 crisis, the approach and content is still relevant and will help inform the recovery of the Thanet's tourism sector.
The priorities and actions in the Framework include making Thanet's towns centres more attractive to visitors; providing more of the right kind of accommodation; looking at year-round experiences, activities and facilities at key sites along the coast; and using strong themes to develop brilliant experiences and a brilliant welcome.
Councillor Ruth Duckworth, Cabinet Member for Estates and Economic Development said:
"The Destination Management Framework is designed with all of our local partners in mind. It therefore focuses on the things that can be realistically achieved by public, private and third sector parties all working together.
"Partnership working and collaboration will be vital to moving our tourism industry forward after the COVID-19 crisis. This Framework is about helping us to retain the £319 million that tourism is worth to our local economy and the 7,950 jobs it supports, which is 20% of jobs in Thanet.  Tourism also supports our local services and the quality of life for residents."
Thanet District Council commissioned leading destination management consultants Blue Sail, who produced the original Destination Management Plan in 2012/13,  to develop  the Framework, which draws on views of stakeholders in Thanet's visitor economy, including attractions, accommodation providers and event organisers.  These views were gathered through meetings, interviews, an interactive workshop attended by more than 50 people and an online industry survey.  Blue Sail also used recent third-party research, including localised volume and value data, the results of face to face visitor surveys and perception research as well as national research on holiday trends and coast perceptions to inform their work.
The full Destination Management Framework can be viewed at www.visitthanetbusiness.co.uk/destination-management.
ENDS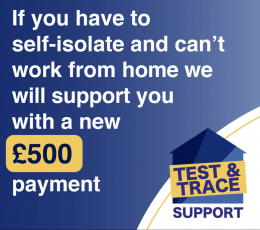 19 October, 2020
A new Test and Trace discretionary funding scheme to support residents in Thanet on low incomes, who don't qualify for the mandatory support payments, is now available.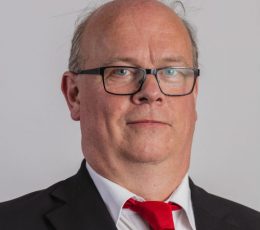 13 October, 2020
"This October council meeting completes one year of the current administration. The circumstances have probably been the most testing that Thanet District Council has faced, with the last seven months dominated by issues arising from the Covid-19 pandemic.