17 April, 2020
Seasonal dog restrictions
"We are pleased that the majority of our residents are respecting the national guidance to stay at home, protect the NHS and save lives.
"There are no plans to remove the seasonal dog restrictions on our beaches (1 May – 30 September). These are contained within Public Space Protection Orders (PSPO) which can only be changed following a legal process, including a public consultation. Having a dog ban in place during the bathing season is also a condition of our Blue Flag and Seaside Awards.
"The vast majority of dog walkers are respecting the social distancing guidelines. Government instructions continue to be to stay home so the beaches should remain quiet and we anticipate limited issues between dog walkers and other beach users.
"There are ten beaches in the district which welcome dogs all year round (thanet.gov.uk/dogs-and-our-beaches) and dog owners can continue to use other open spaces taking account of the social distancing requirements. People should not travel to beaches to exercise their dogs, Government guidance is to stay local."
Leader of Thanet District Council, Cllr Rick Everitt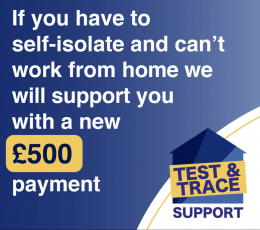 19 October, 2020
A new Test and Trace discretionary funding scheme to support residents in Thanet on low incomes, who don't qualify for the mandatory support payments, is now available.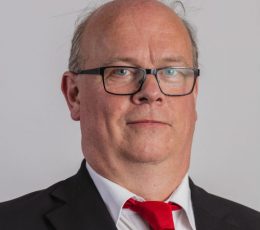 13 October, 2020
"This October council meeting completes one year of the current administration. The circumstances have probably been the most testing that Thanet District Council has faced, with the last seven months dominated by issues arising from the Covid-19 pandemic.